Another option available to all of our players is to check the details of previous draws results of their Subscriptions.
This option is introduced in order to make it easier for you to check and compare all the previous entries of your subscription with the official results of that same lottery brand.
Here is how to check the details of the same.
1. From your PC or Laptop
Log into your account and then access your subscription details by clicking on your avatar, top right corner and then on My Subscriptions.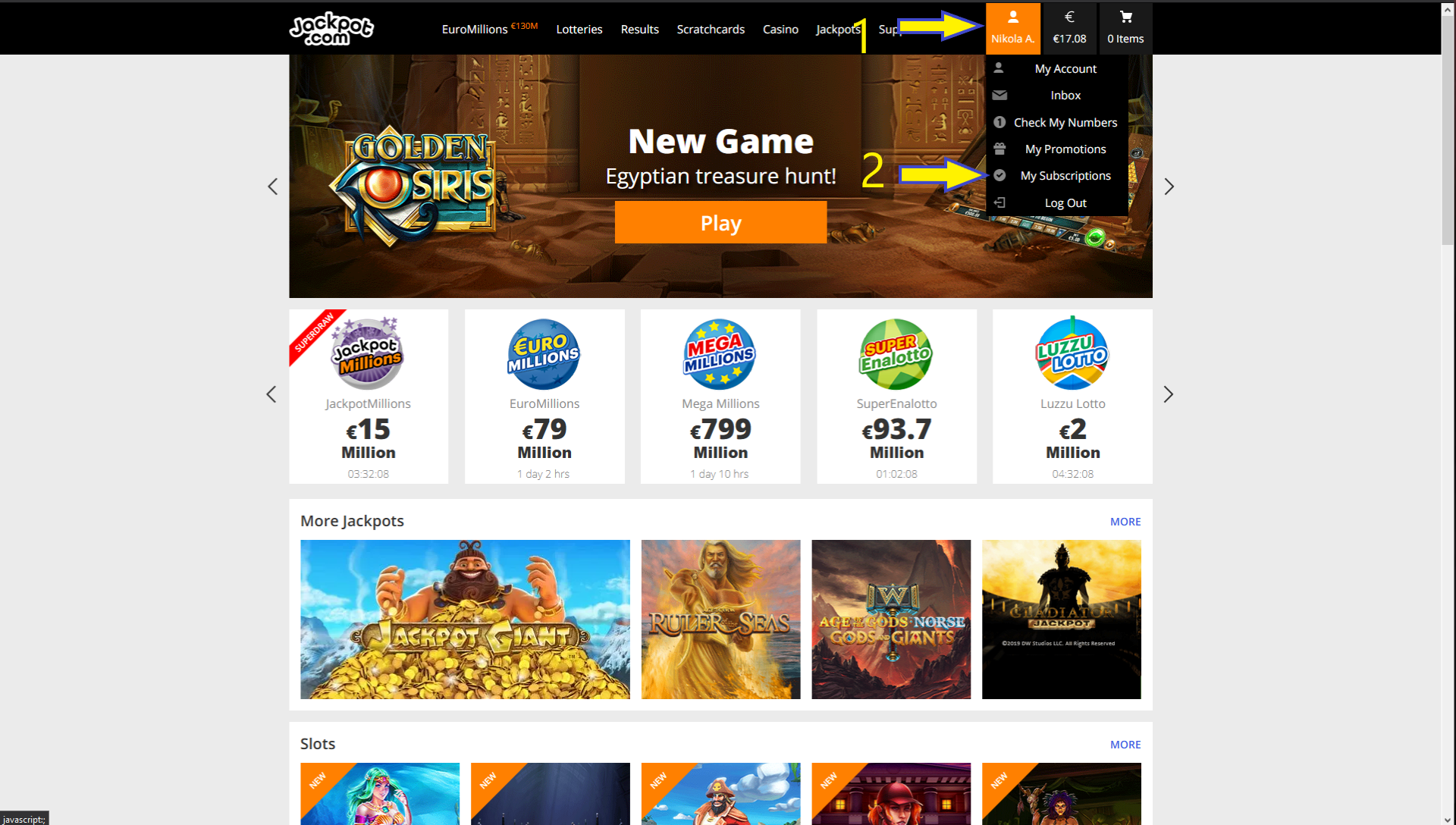 Once in My Subscription option, locate your lottery brand and click on Draw History.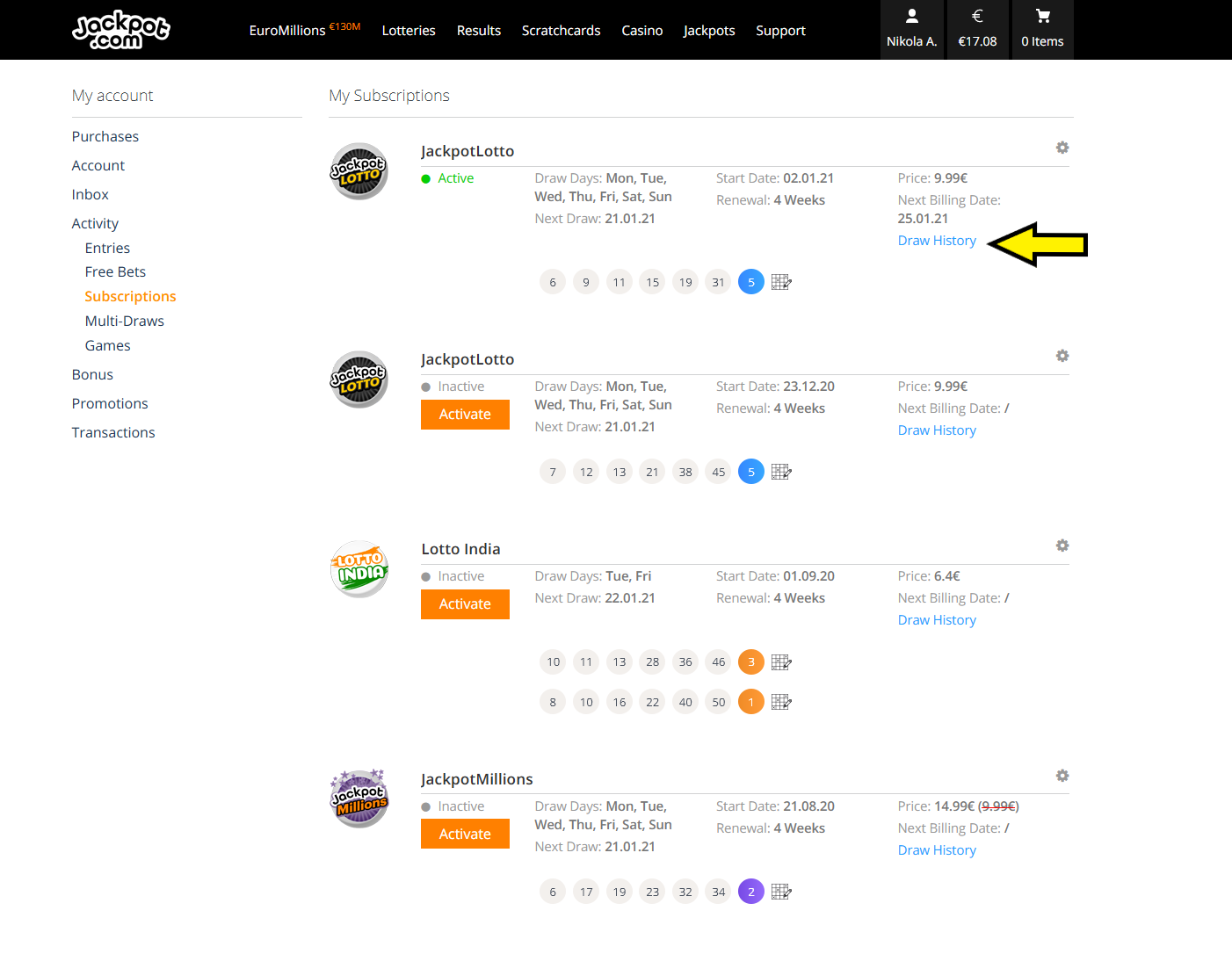 A new page will open which will show the all the previous draws for the current month.
However, if your subscription lasted more than 4 weeks, you will need to check previous months as well. To do that, select the month from the drop down menu and then click on GO button.
It will always show an entire month of previous draws.
Important to note is that numbers that you have matched with that particular draw will be marked with red color.
In the same line, on the right, you will see all credited winnings. If a winning shows 0.00 that means that the free bet has been awarded for that draw.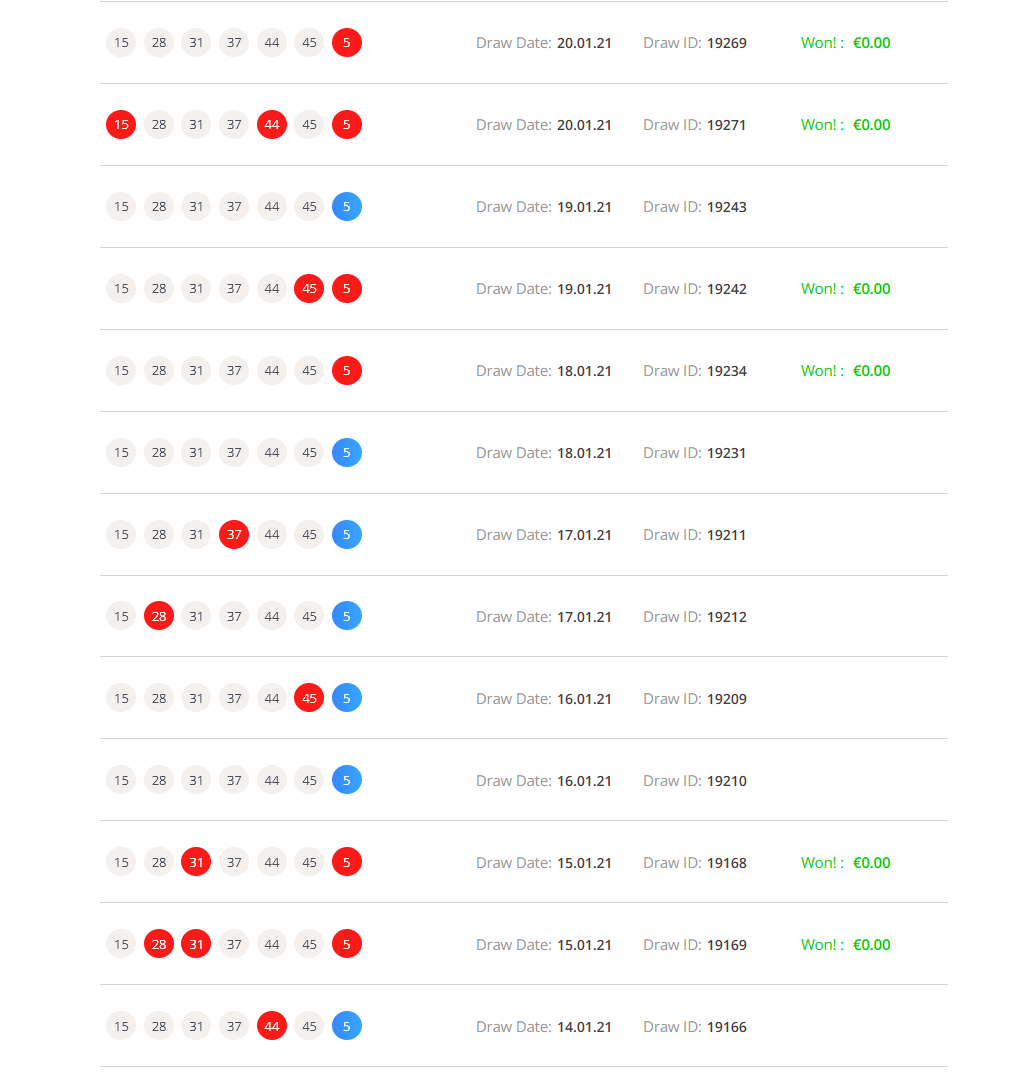 2. On smartphone device
Log into your account and then click on your avatar, top right to access My Account.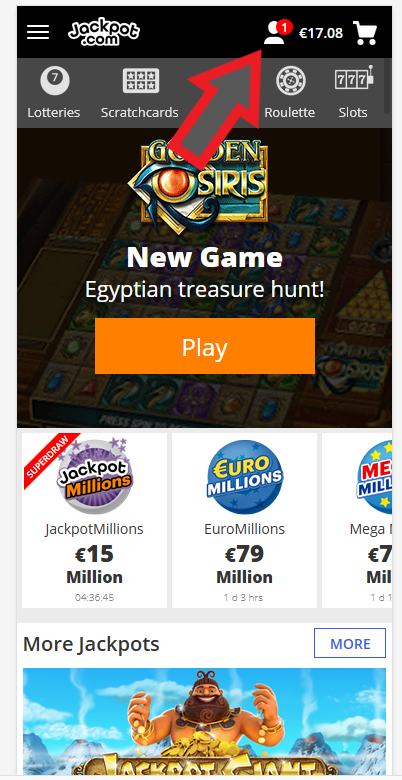 From there, click on Activity → Subscriptions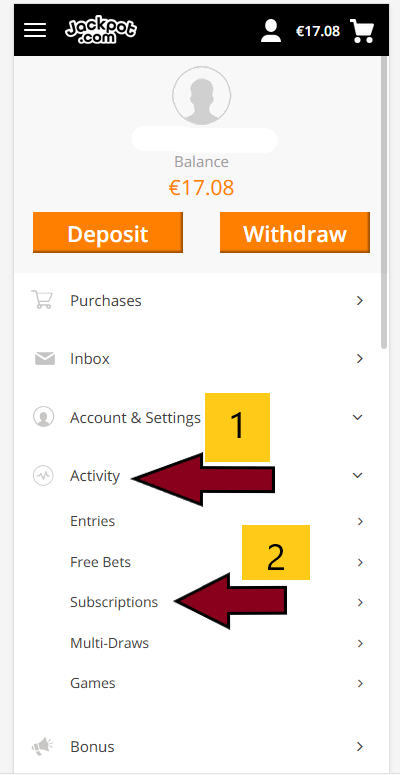 In order to Draw History to show, you will need to click on More Info.
In the same manner, details of every draw in that particular month are shown, matched numbers are shown in red color and all winnings are displayed on the far right.