You can access all of your subscriptions, both running and canceled, by logging into your account and then clicking My Account → Activity → Subscriptions.
On a mobile device, log into your account, then click on 3 horizontal lines, top left and choose My Account from the provided options. From your account, choose Activity → Subscriptions.
1. On your laptop/desktop PC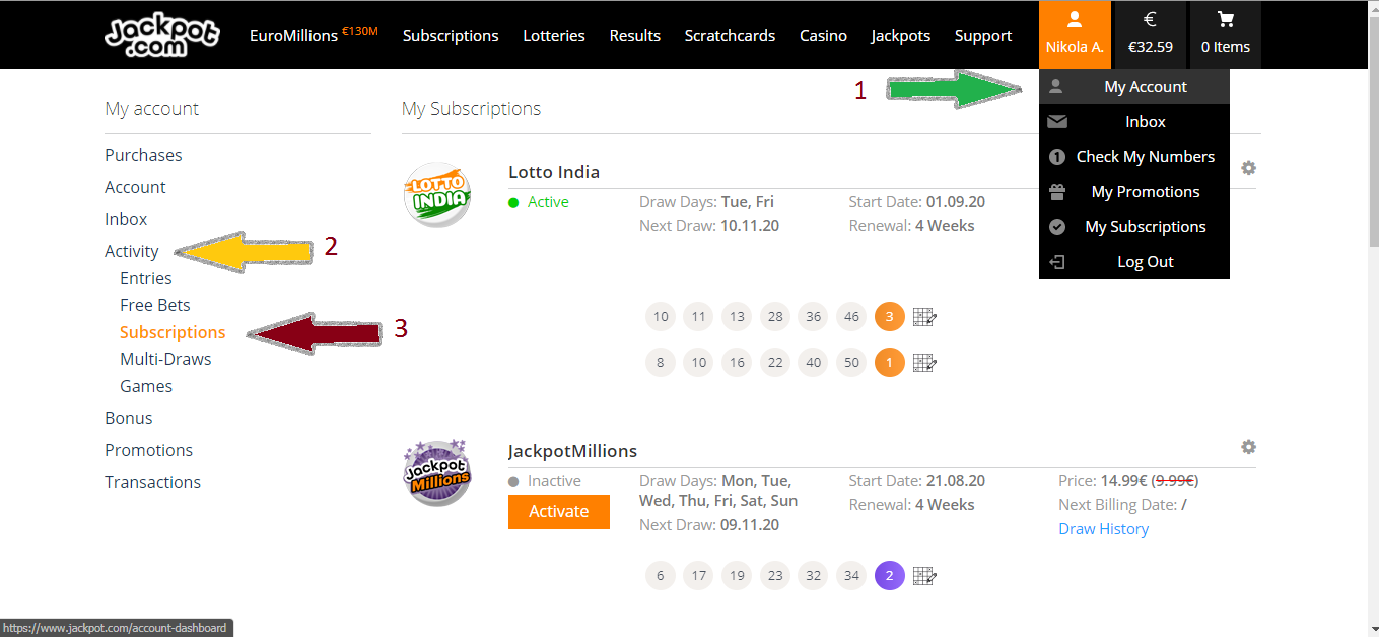 A shortcut is available by clicking on My Account, as shown in step 1 and then on My Subscriptions from the drop down menu.
2. On your smartphone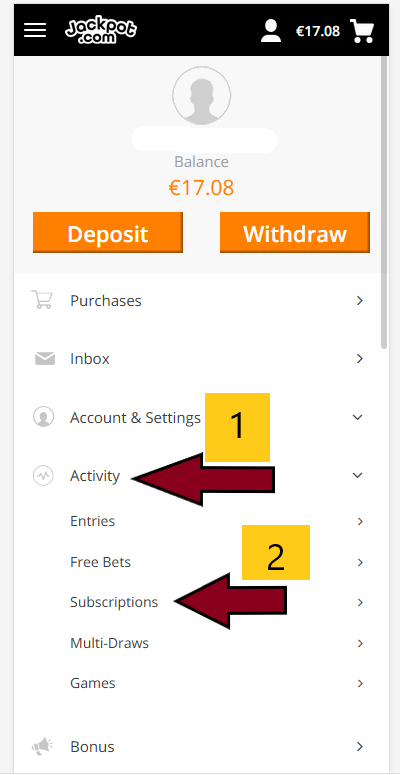 What details are there for My Subscriptions?
As you can see from the first screenshot, numbers are already visible on the desktop version of this option, below the name of the lottery brand as well as all relevant draw and price details.
Besides all of these details on the far right, details about the price and next billing date are presented.
This way, you can be informed up front of when the next renewal for this particular subscription will be done and how much you will be charged for it.

You will also notice that we have marked the Draw History as well.
This particular option gives you an opportunity to take a look at the all the past draws you have participated in and to see which numbers you have matched. Matched numbers will be marked in red color and any winnings will be displayed on the right side of the screen.
From your smartphone, numbers will also be visible automatically, however in order to see all the details of your subscription, it is necessary to click on the More Info option which is located just below the price tag.