Jackpot.com will first try to request a payment from your jackpot account balance, if the amount in your cart is higher than the current balance on your jackpot account, then you will be prompted to add funds from one of the payment methods we currently accept.
If you want to deposit funds to your jackpot account, you can do so by clicking the deposit button on the top right, next to your account name.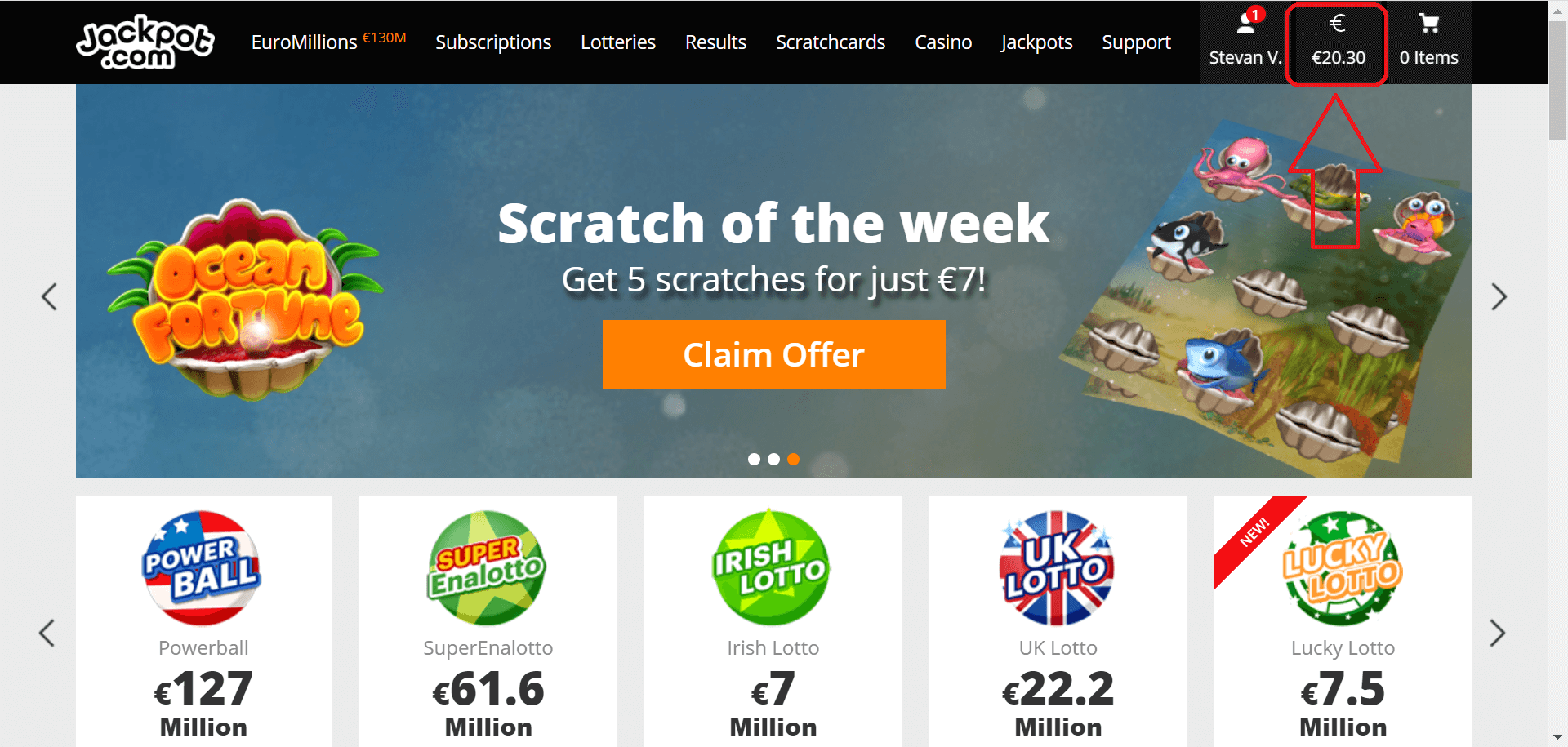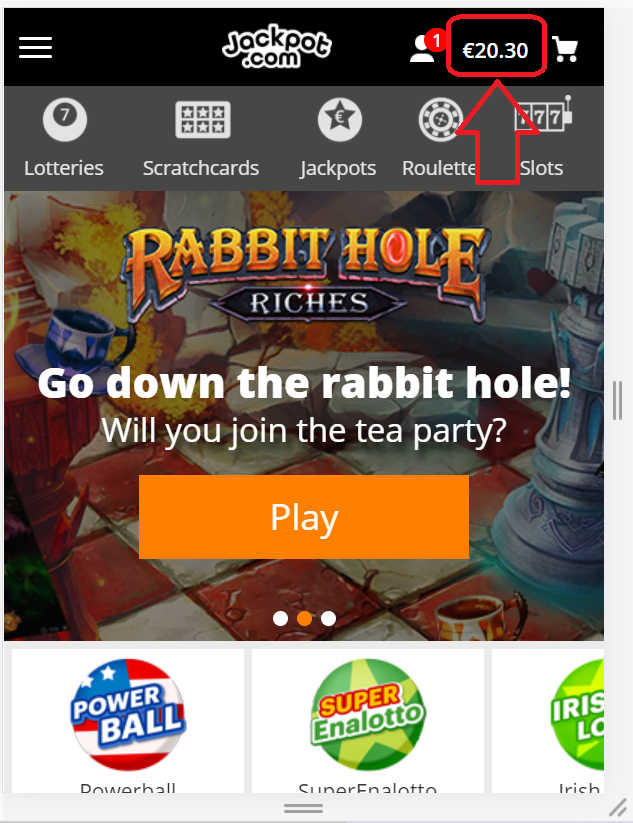 Once you have done that, you'll be able to see which payment methods we accept.