It is simple! Once you have chosen your lottery and selected your lucky numbers or any random numbers all you need to do is choose between our Subscription options before clicking 'Add to Cart'. Once done you just need to click on the "Pay Now" button to confirm your purchase and/or subscription.
1. On laptop/desktop PC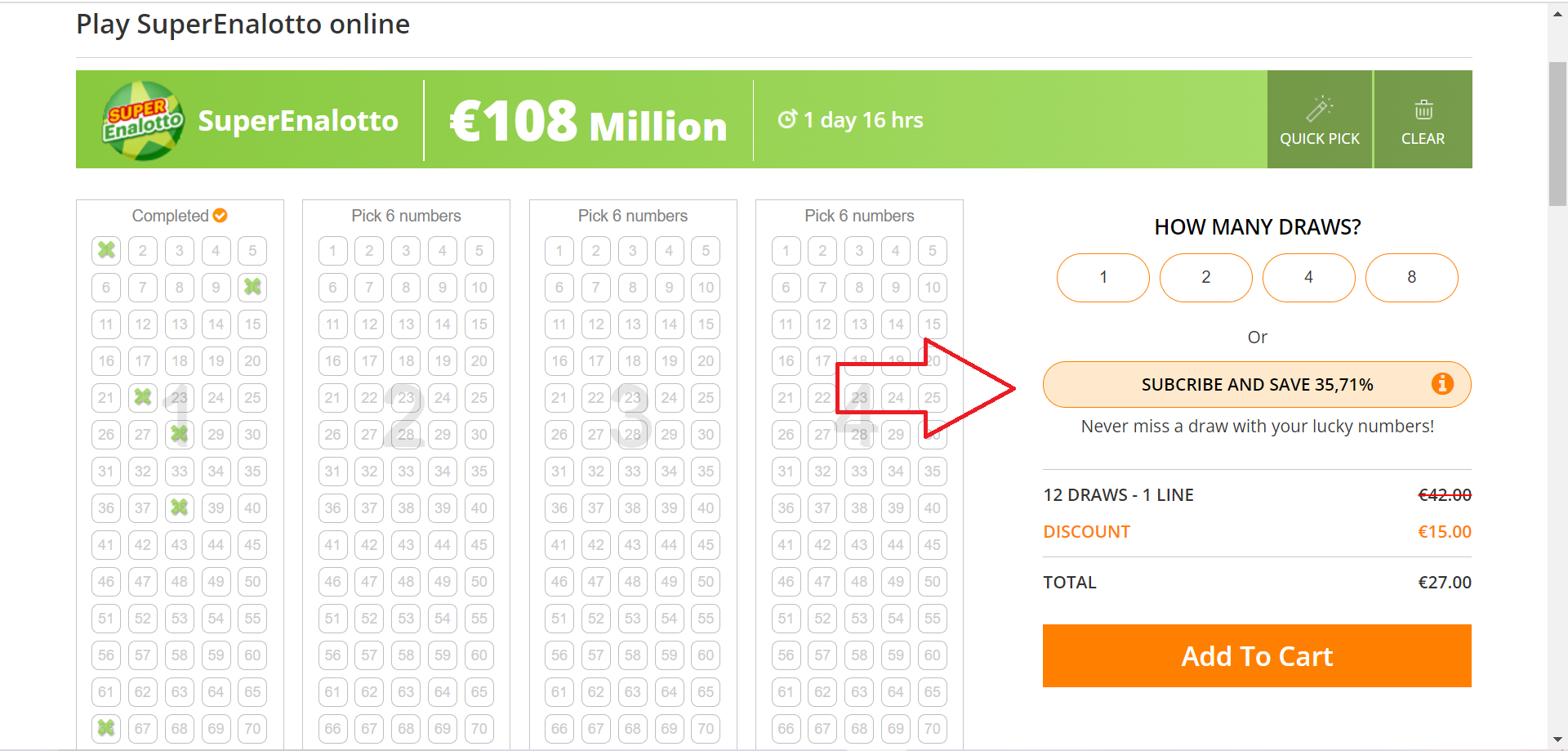 2. On smartphone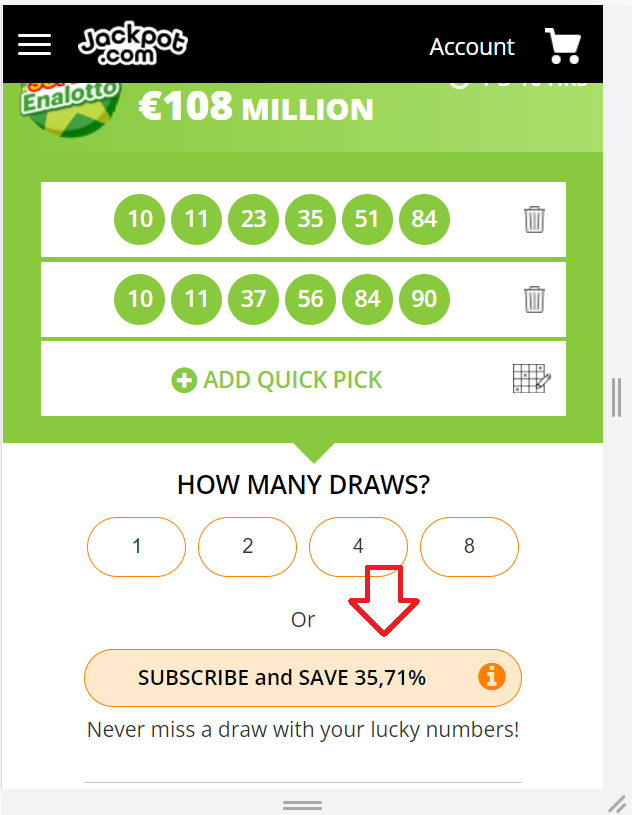 A discount will be automatically applied for a first month of your subscription after which the full price will be charged for all subsequent renewals.
Discount is available anytime and for each lottery brand, when you start your first month of a subscription.
You may also check this page as well: https://www.jackpot.com/subscription for special discounts and further explanation.