Subscription is the easiest way to ensure that you do not miss a draw of your favorite lottery brand.
Depending on your preference, you can choose to subscribe for either 4 or 12 weeks in advance.
Maximum of 8 lines can be purchased in a single transaction, for a single lottery brand.
If you wish to purchase more than 8 lines than those subscription purchases will need to be done separable.
By purchasing a subscription, you automatically pay up front for the value of the entire monthly draws or 3 months, depending on your preference. Based on that, the final price will be calculated on how many lines you want to purchase for your subscription. That means that you can sit back and be assured that your chosen numbers will enter into all upcoming draws for the selected lottery brand.
Rules for the draw are exactly the same as if you would purchase a single entry and any winning won in the draw is automatically transferred to your Jackpot betting balance.
All subscriptions are automatically set to renew, around 7 to 5 days before their expiration period in order to ensure that you continuously enter into the upcoming draws.
Of course, it is not mandatory for you to renew them as subscriptions can be canceled anytime from within your account.
Subscriptions are bought in the same way you buy regular lines, only that you need to opt for either 4 or 12 weeks.
1. From PC or Laptop
When selecting your lines, instead of first option, you should select either second or third option, to start a subscription.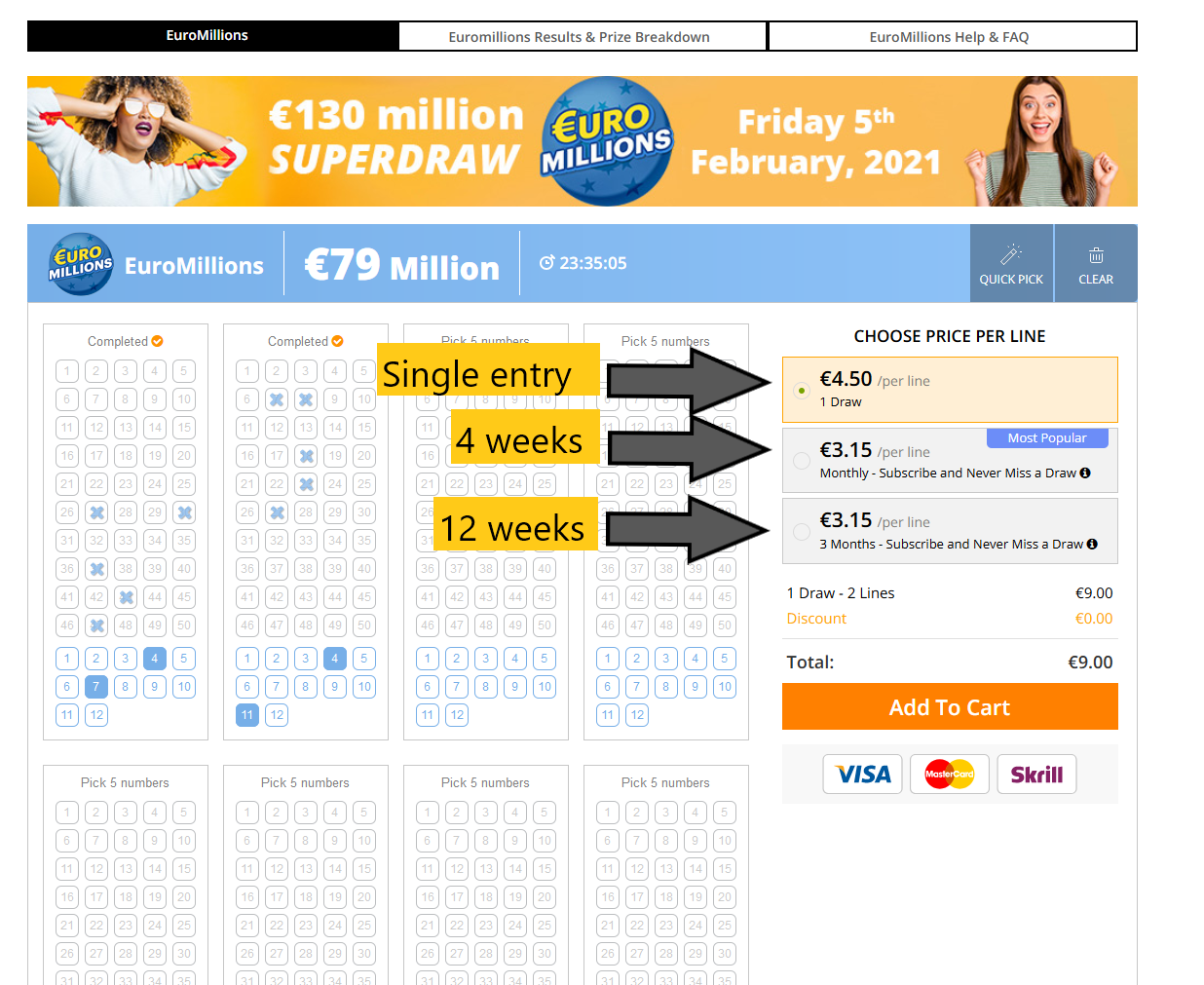 2. From smartphone device